Mahatma Gandhi still lives through the lives of many dedicated soldiers of peace, such as one of the most popular and dynamic youth leader, Dr. S.N. Subba Rao, a fellow of Gandhi Peace Foundation and founder of National Youth Project. He inspires and lifts up the spirit of youth in the world for building a new society based on Love, Peace, Harmony and Social Justice. Every one affectionately calls him 'Bhai Ji,' meaning 'Elder Brother' and he reciprocates their love with equal abandon. That is why a personal bond is quickly formed between him and any one who meets him.
Shri Salem Nanjundaiah Subba Rao was born in Bangalore, Karnataka, on 7th Feb. 1929. His father Shri Nanjudaiah was an advocate of repute, known for refusing unjust cases. Along with his three brothers, Subba Rao started singing devotional songs at the tender age of ten in the Ramakrishna Vedanta College, Malleshwaram. While studying in the school he was inspired by the teachings of Mahatma Gandhi. He became a Khadi-wearer.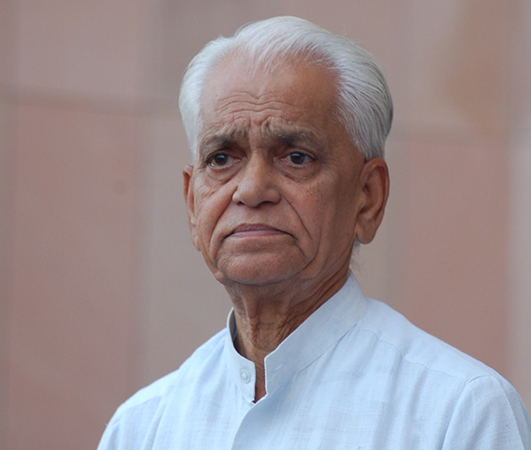 His first experience with India's freedom movement was on the morning of August 9, 1942 when he, along with other school students, boycotted classes. He was writing "Quit India" on Street walls and roads when he was arrested by the British police, but was later released being only 13 years of age. Since then Shri Subba Rao became active in freedom struggle of the country. During student life he actively participated in Student Congress and Rashtra Seva Dal Programmes. Under the banner of a local organization 'Gandhi Sahitya Sangha' he led youths to organize adult education programme in mohallas of labourers. It was his popularity through these programmes and his organising abilities which resulted in his selection for 31 day training camp at Gurlhosur (District Belgaum) in 1946.
Shri Subba Rao came in contact with his mentor Dr. N.S. Hardiker, in 1948 during Chittradurg Camp. After completing law graduation Sh. S.N. Subba Rao joined the headquarters of Congress Seva Dal on invitation of Dr. Hardiker in 1951. Dr. Hardiker's invitation was for one year. But he never went back. Shri Subba Rao continued his activities from 7, Jantar Mantar Road, New Delhi till 1970, organizing youth camps all over India with tremendous success and popularity amongst young men and women. His abilities won him the affection of Shri Jawahar Lal Nehru, Shri K. Kamraj and several other national leaders. All were very much impressed by his revolutionary ideas of service to Mother India.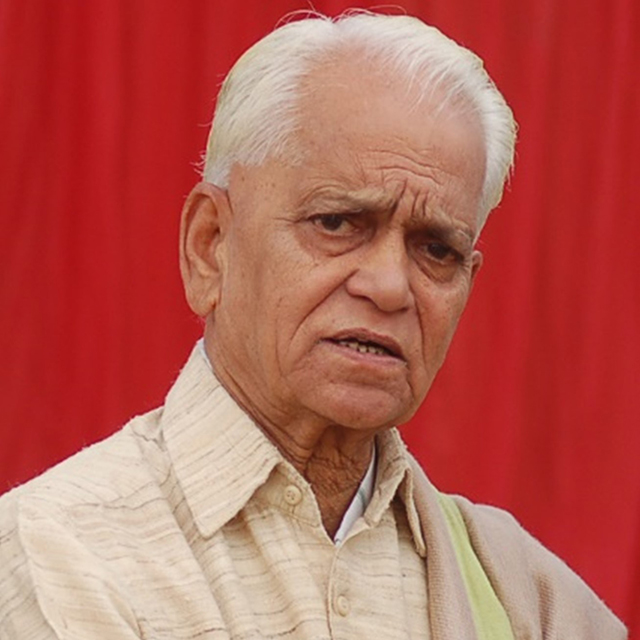 In 1965 came up an event that would help him realize his fondest dreams. The entire nation was gearing up to celebrate the 'Gandhi Centenary' that started in that year and continued till the actual centenary year 1969. During Gandhi Centenary year, Shri Subba Rao was nominated the Director of "Gandhi Darshan Train".Two trains quipped with audio-visual materials on the life of Mahatma, were launched, one on meter gauge and the other on broad gauge. These caravans set out on a year long journey across the country reaching to the remotest stations exhibiting the life and time of the revered saint Gandhi. These trains acted as a medium for lakhs of volunteers in the country for promoting constructive work. Shri Subba Rao became a lifetime member of 'Gandhi Peace Foundation' in 1970 on the request of Shri R.R. Diwakar, the Union Minister.
When in 1954, Shri Subba Rao walked through the terrains of Chambal, he had realized the importance of constructive educational module for the youth of Chambal. It was this concept, which contributed to the organization of " Shram Camps" in the region. Shri Subba Rao organized a record 10 month long camp at Joura, a town in Chambal valley, in 1964, with the participation of young men and women from all parts of the country.
Therefore in 1970, when he thought of serving the whole country rather than one political party. Shri Subba Rao with the money he got as honorarium for working as Director of 'Gandhi Darshan Train', founded Mahatma Gandhi Sewa Ashram in Chambal valley at Joura, district Morena (Madhya Pradesh), on September 27. It was this Ashram, which later on hosted the historic surrender of the most notorious dacoits like Mohar Singh, Madho Singh and others on 14 April 1972. These efforts were followed by the surrender of dacoits at Bateshwar (U.P.) and Talabshahi (Rajesthan). The Ashram worked for rehabilitation of these dacoits' families and the families of their victims alike.
Under the leadership of Sh. Subba Rao, a cycle rally covered 47 villages of Chambal Valley in 1981 to identify problems at micro level and their solutions were then found at administrative level. Presently, the Ashram is organizing khadi and Gramodhyog camps, Youth leadership camps, employment generation camps and programmes related to empowerment of rural people.
The Ashram is a centre of Gandhian Constructive work which includes running of charkhas in more than 3000 families providing employment to more than 5000 people.
Awards and Honours
National Youth Award to National Youth Project- 1995.
Lit. Honoured Degree by Kashi Vidhya Peeth- 1995.
Bhartiya Ekta Puruskar.
Vishva Manvadhikar Protsahan Puruskar-2002.
Rajiv Gandhi National Sadbhavana Award-2003.
Rashtirya Sampradayik Sadbhavna Puruskar-2003.
Jamanalal Bajaj Puraskar-2006.
Mahatma Gandhi Purskar-2008.
Anuvart Ahimsa Award-2010.
Life Time Achievement Award-2014 by Bharitya Sathi Sangthan Delhi.
Mahatma Gandhi Prerna Seva Puraskar-2014 by Karnataka Government