While growing up in the soil of Chambal Valley, the place of non-violent experiment of Gandhian principles by Bhai Ji, he was deeply influenced by Bhai Ji's Gandhian lifestyle. After completing higher education in science, practical education took place under the guidance of bhai ji. In the underdeveloped Chambal valley, social life started with Bhai ji's arrangement for organizing more than half a hundred national camps in the ravines of Chambal.
Under the guidance of bhai ji, he played an important role in organizing more than two hundred national integration and youth leadership camps.
Among the historical camps, the camp of 25000 organized in Kevadiya, Gujarat is very important. After that, he participated in the camps organized in the border states like Ladakh, Manipur, Nagaland, Meghalaya, Sikkim, Tripura, Assam etc. and contributed in organising the camp.
Fulfilled the responsibilities in organizing natural disaster camps in Uttarkashi, Orissa, Gujarat and Tamil Nadu, while worked in organizing camps to promote harmony in communally sensitive districts like Kanpur, Varanasi, Godhra, Jaipur and Aligarh.
The message of goodwill was given at the regional level by organizing the South Asia Camp, while the youth participated in many skill learning camps to connect them with employment.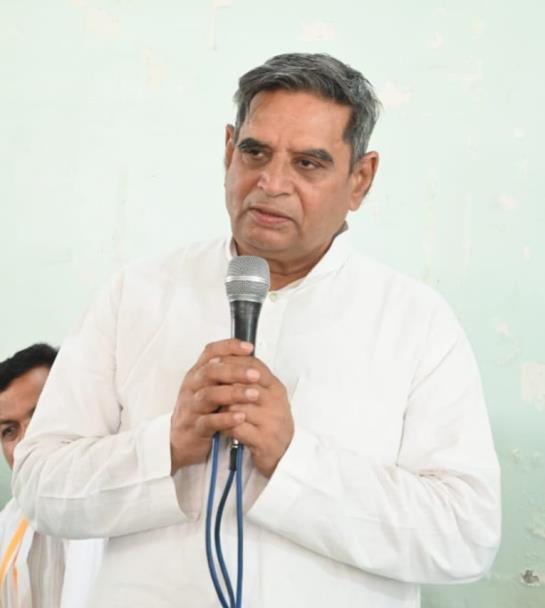 To carry forward Bhai Ji's work, he has determined to continue Bhai Ji's work by establishing Bhai Ji's Samadhi, Bhai Ji's statue and Bhai Ji Museum in the Chambal valley and spreading bhai ji message in the country and abroad.